Home Staging Blog, this is the place for you to express your idea about Home Staging. Your opinion is important to us.
===================================================================================
CUSTOMER TESTIMONIALS:
"If you are looking for a stager to help sell your home, hiring Jane Zhang would be the best investment of your time and money. I was very impressed with her straight forward, honest and professional manner and I can recommend her with the highest confidence. "

"The Realtor recommended HomeDec to help in preparing our house for selling.  We could not have been happier with the choice! Jane was able to work within our tight time frame, she was very personable right from the moment I opened my front door!  I showed her around the house and she quickly dove right in.  She was very hands on with de-cluttering and reorganizing to make our house look "show ready".  Jane was very professional and worked with the stuff we already had.  The results were amazing she made it look so beautiful.  We really think her staging helped us get over asking price. We would not hesitate to recommend Jane with HomeDec again!"
"Jane was amazing to work with in getting my house ready for sale. When she first came by, my house was in the midst of work getting completed. Furniture was moved into the middle of rooms, and most of the rooms were primed and colourless. During the initial consultation she took inventory of my home, and provided me with a list of things to do and items to get in order to stage my house. I got to work, and when Jane came back for the 2nd time, she took the furniture and artwork she had gathered and worked her magic. As a result my house looks amazing in it's first days on the market."
===================================================================================
全新翻建的小豪宅,经过我们精心Staging之后,更具有家的感觉。这个也算是我们2017年的"大作"之一吧。下面是几张Staging后的照片。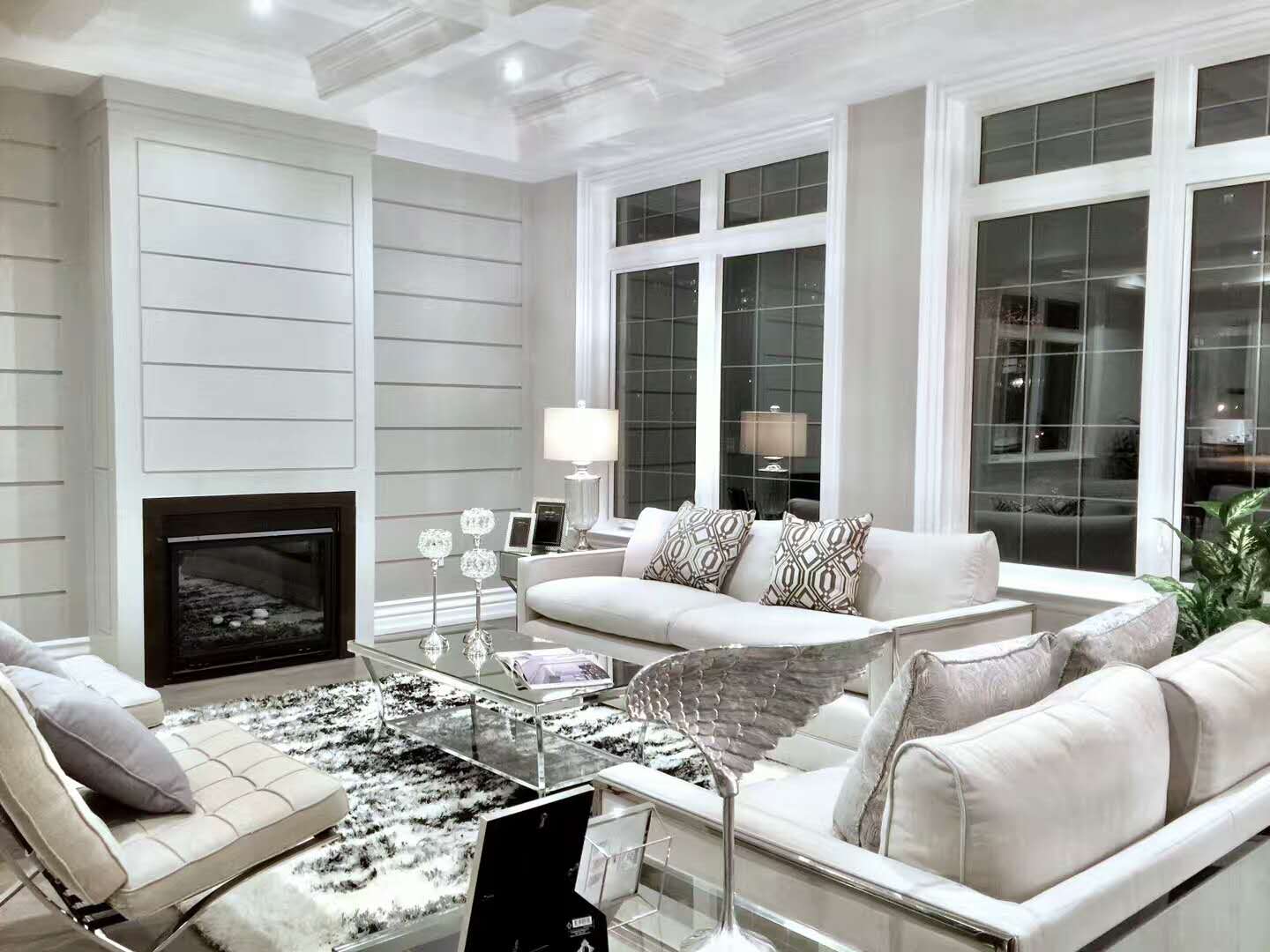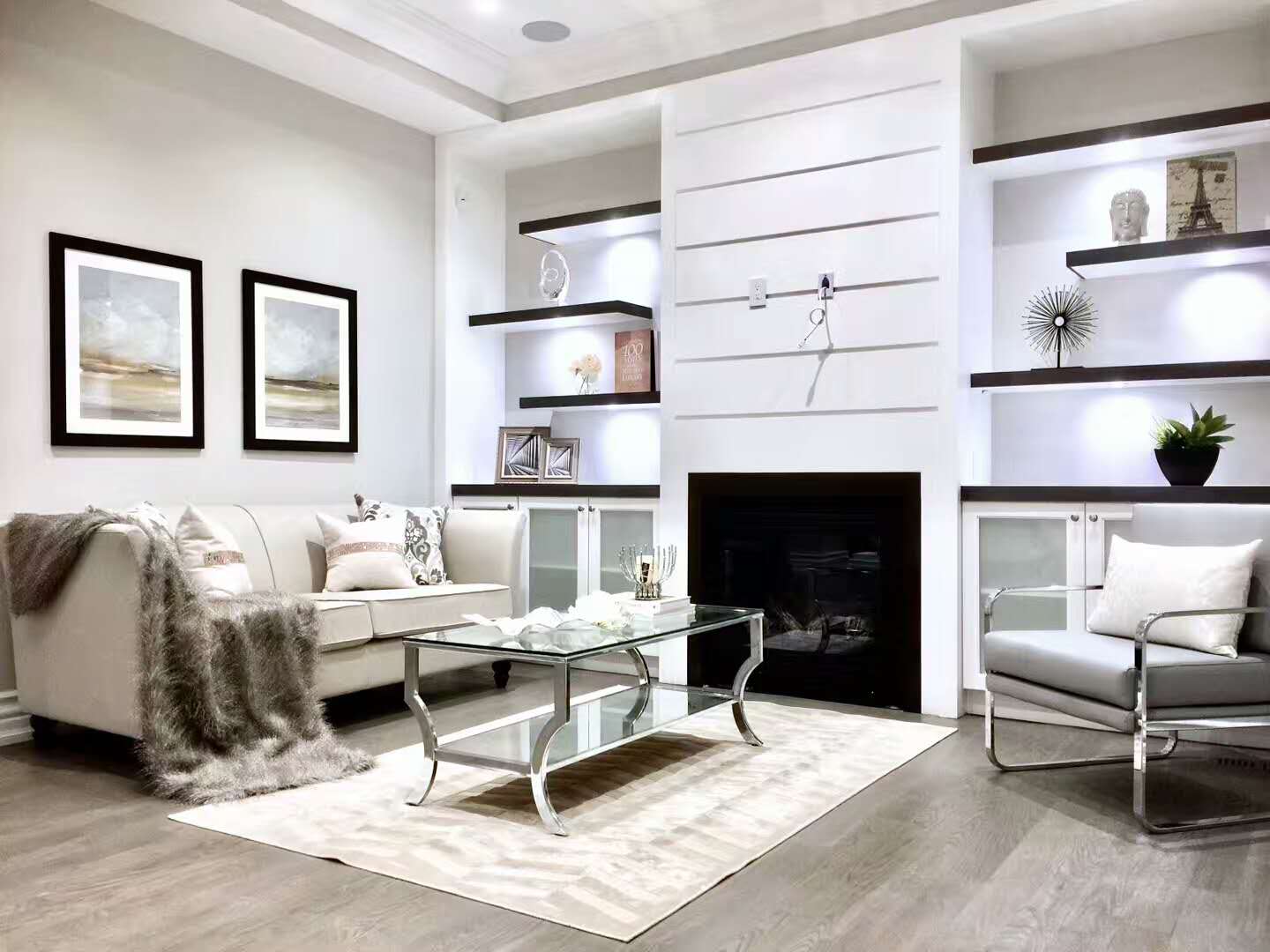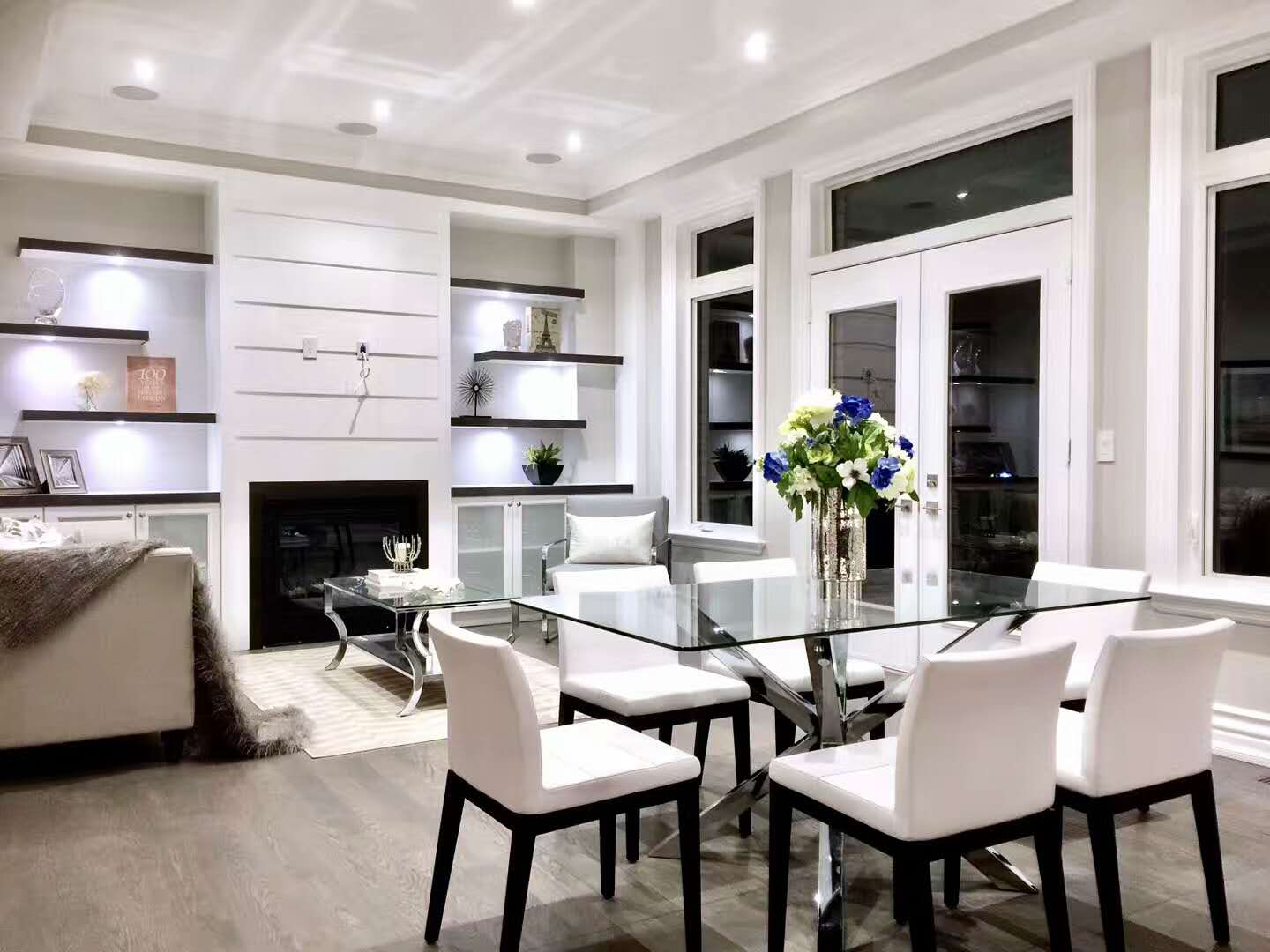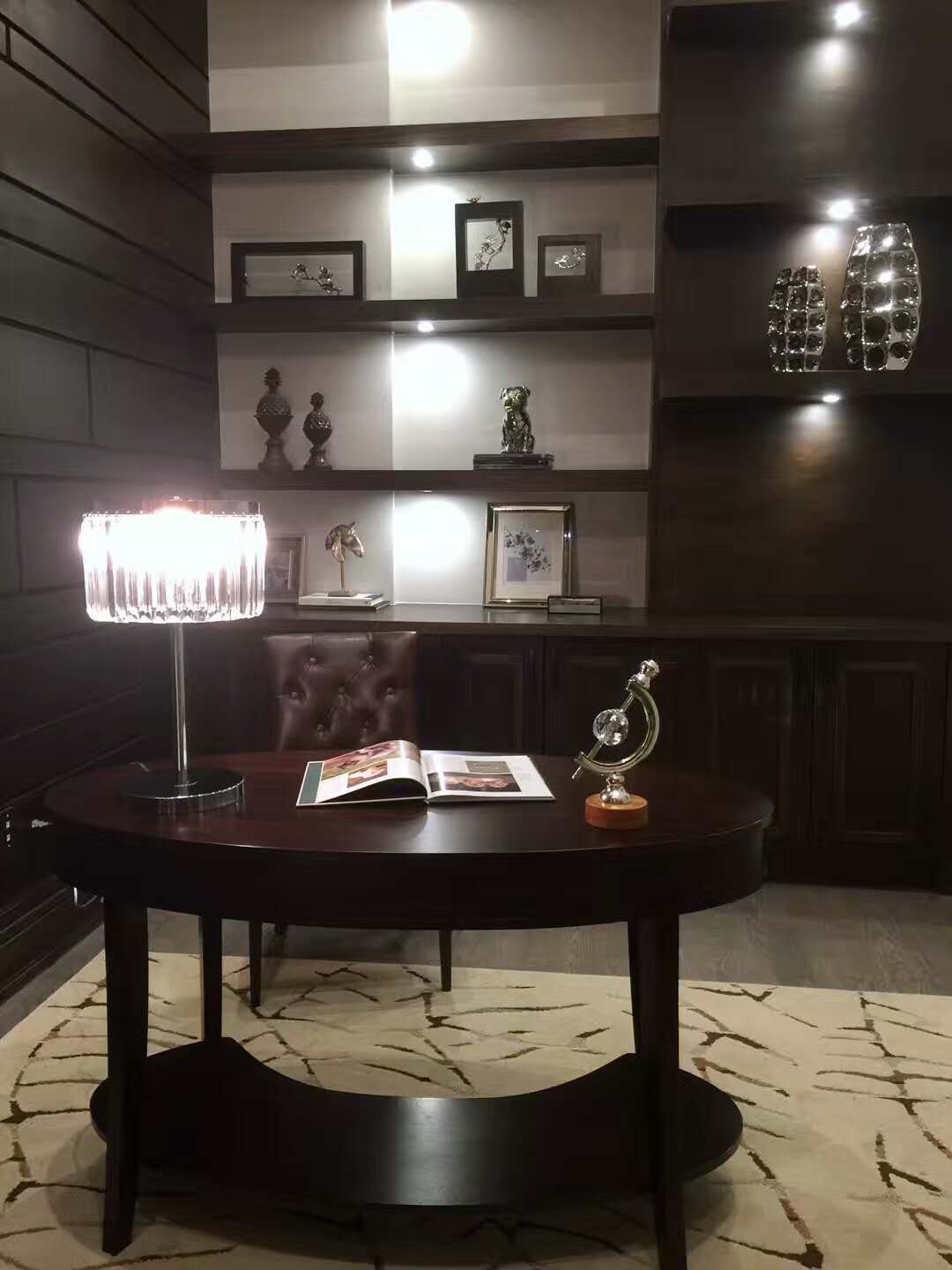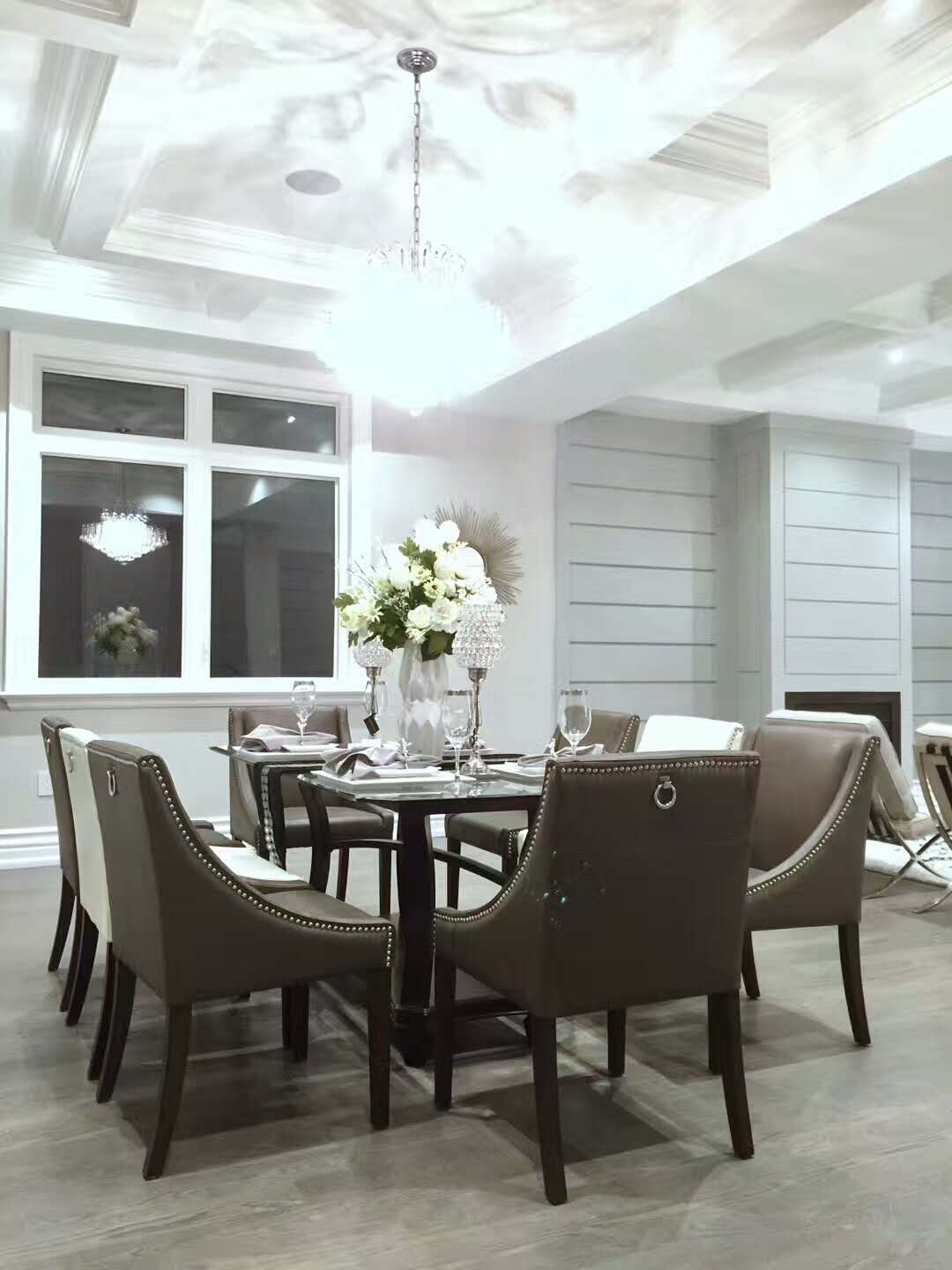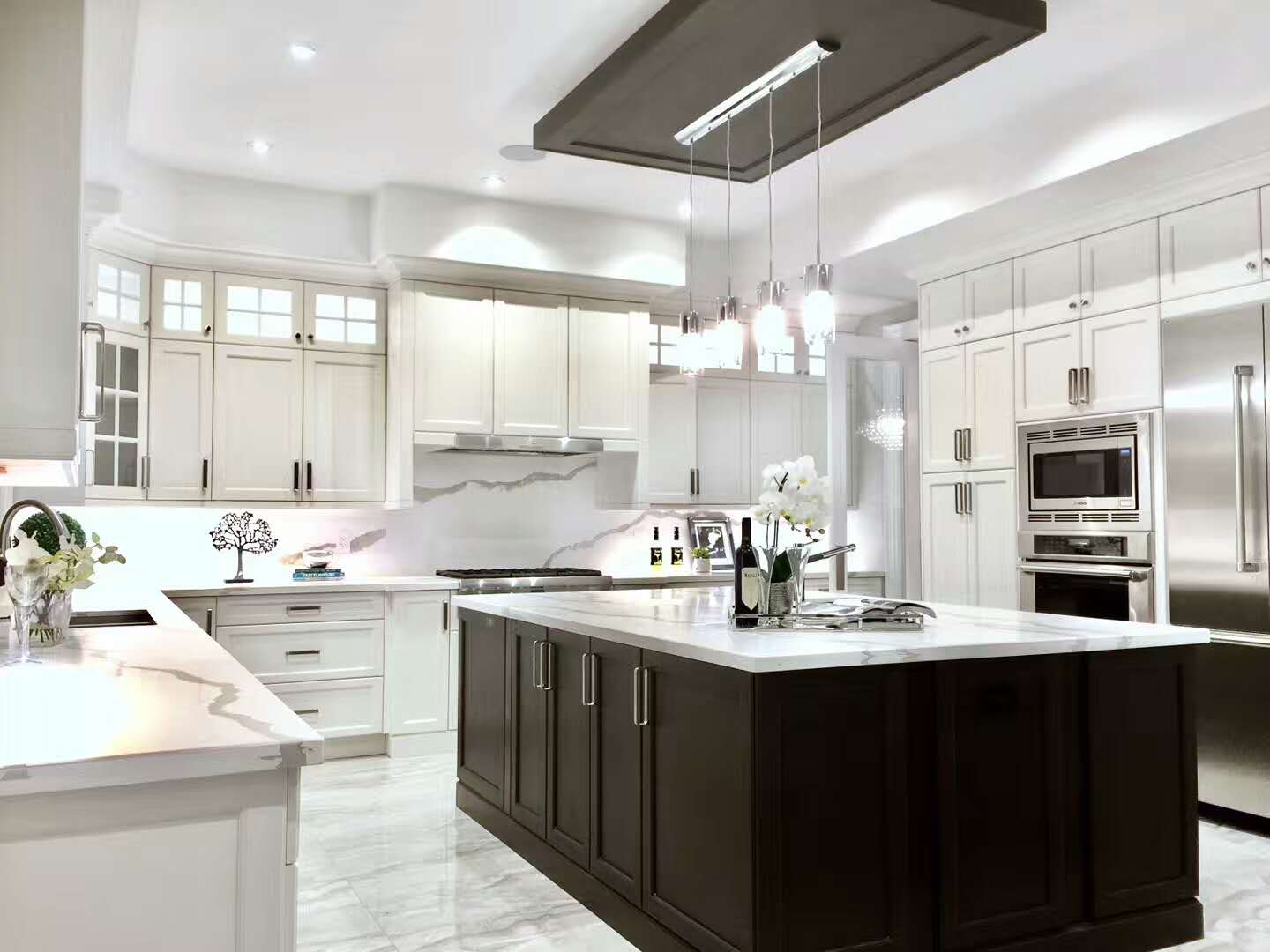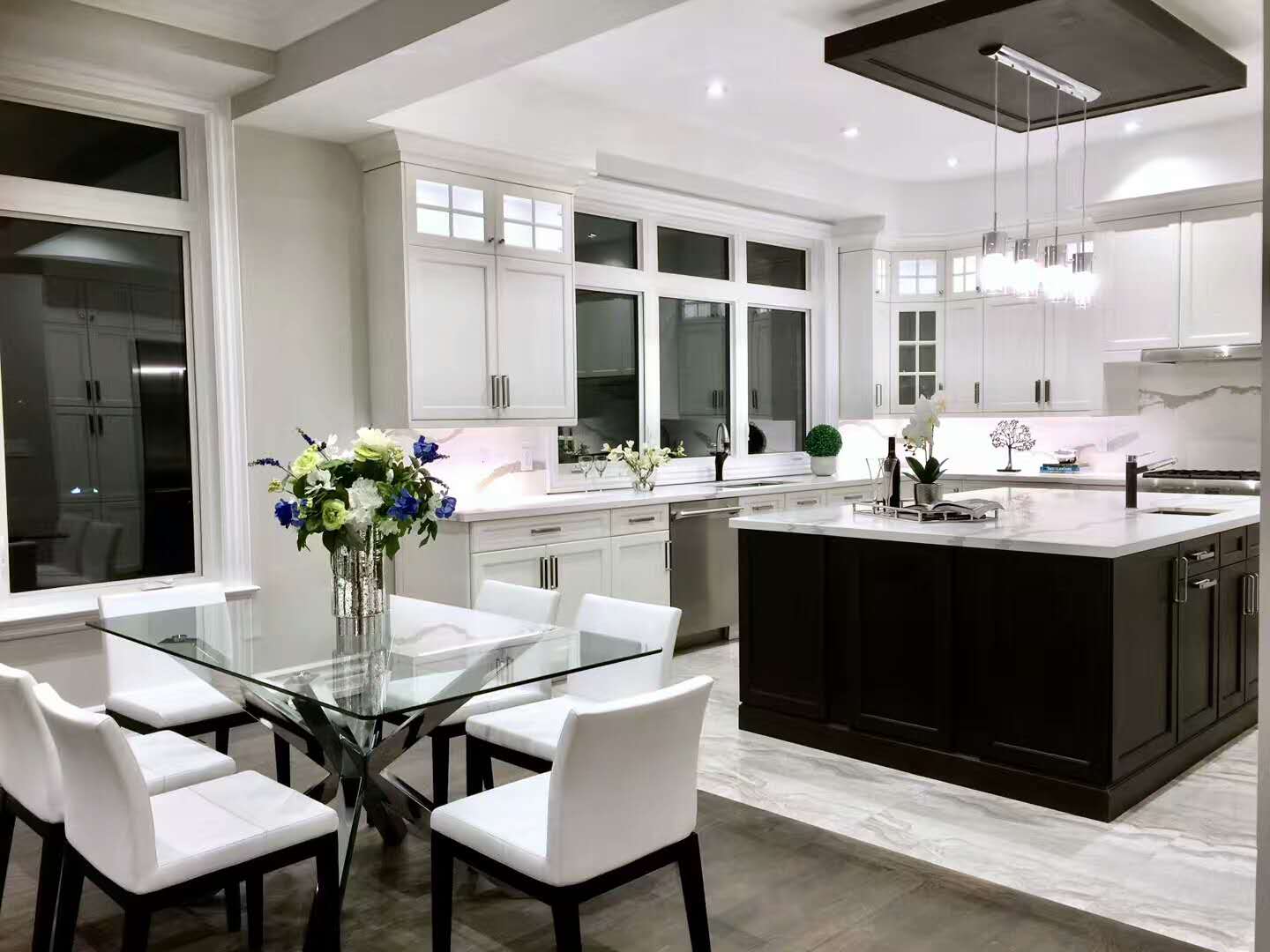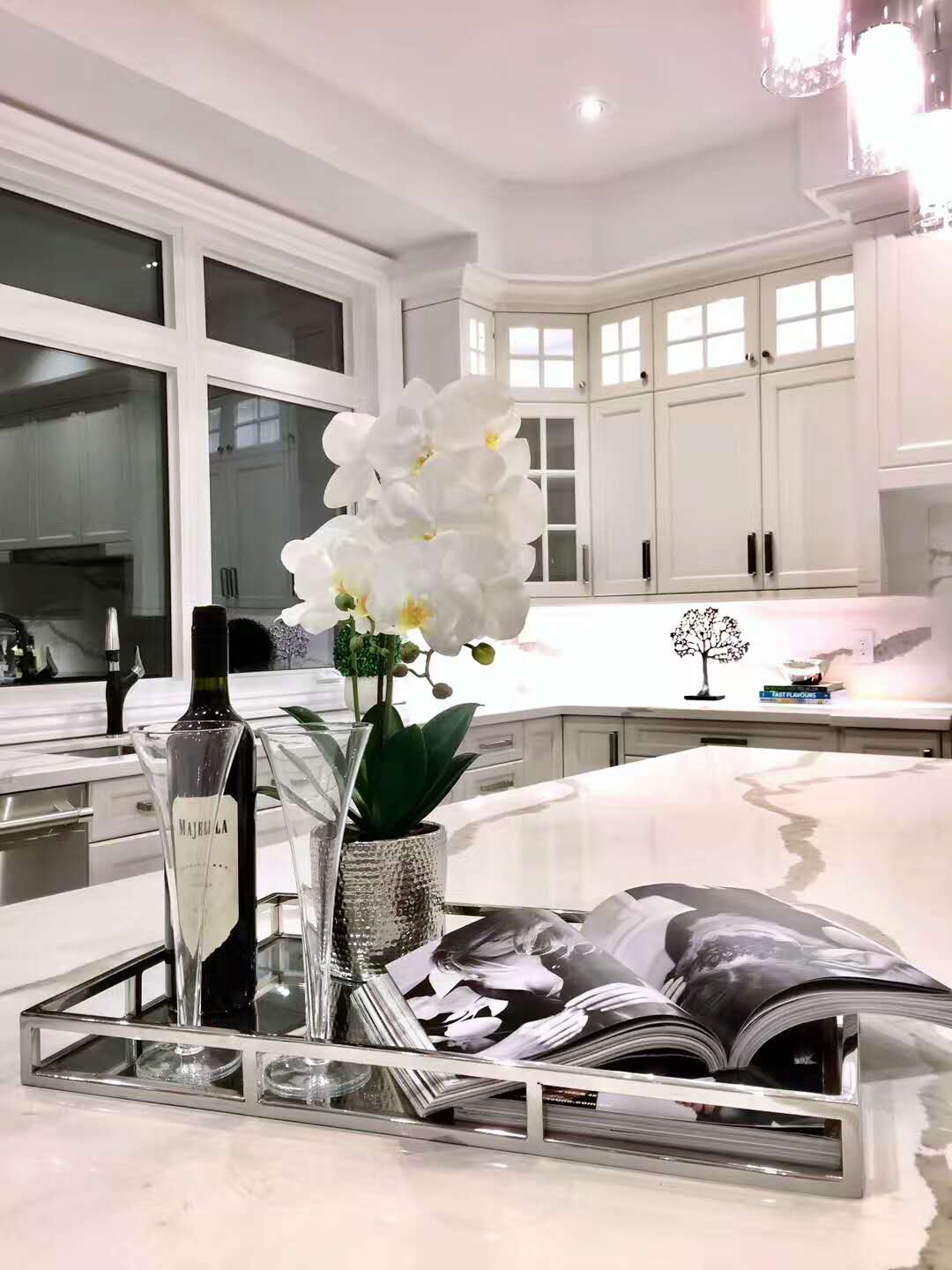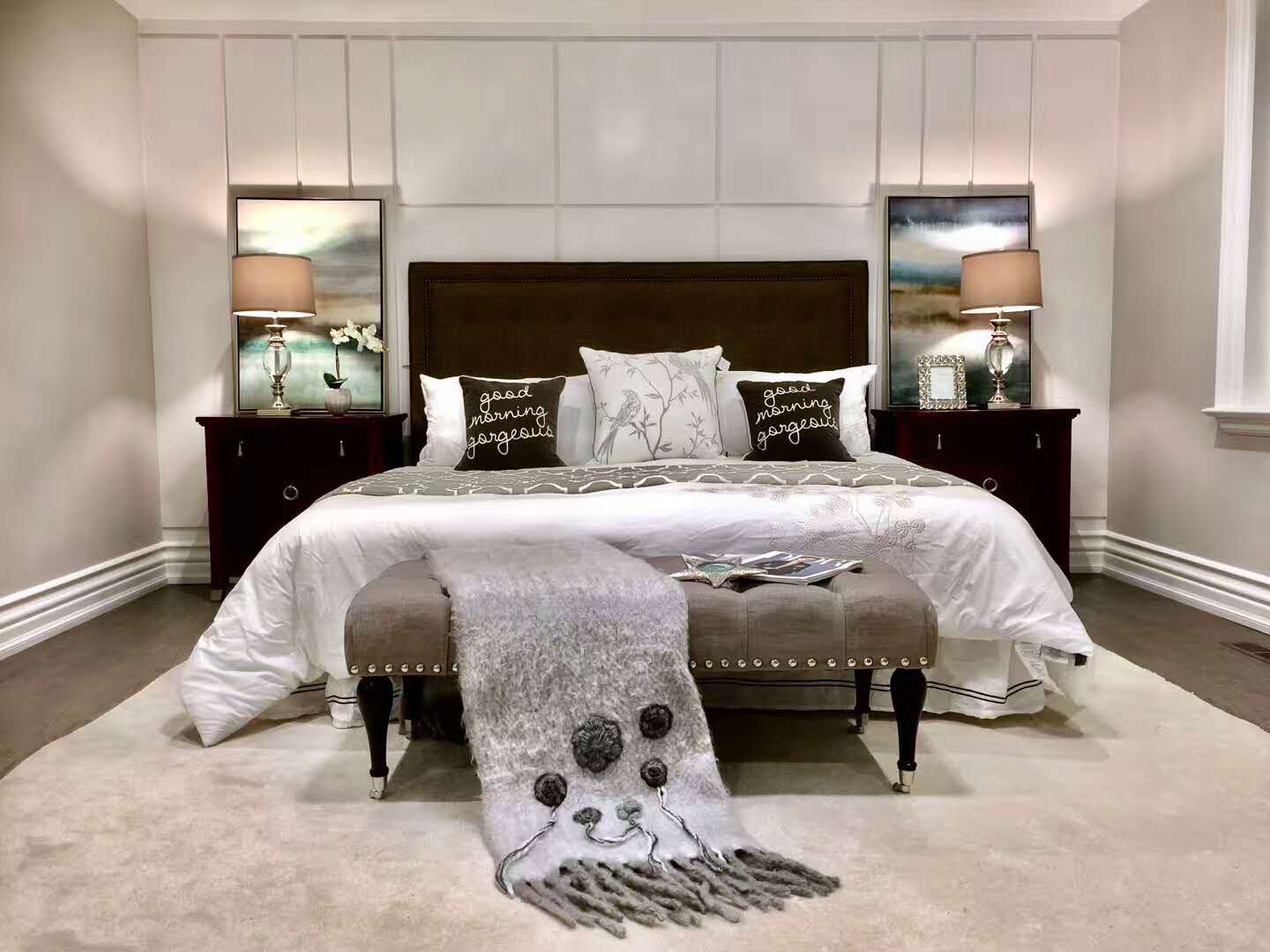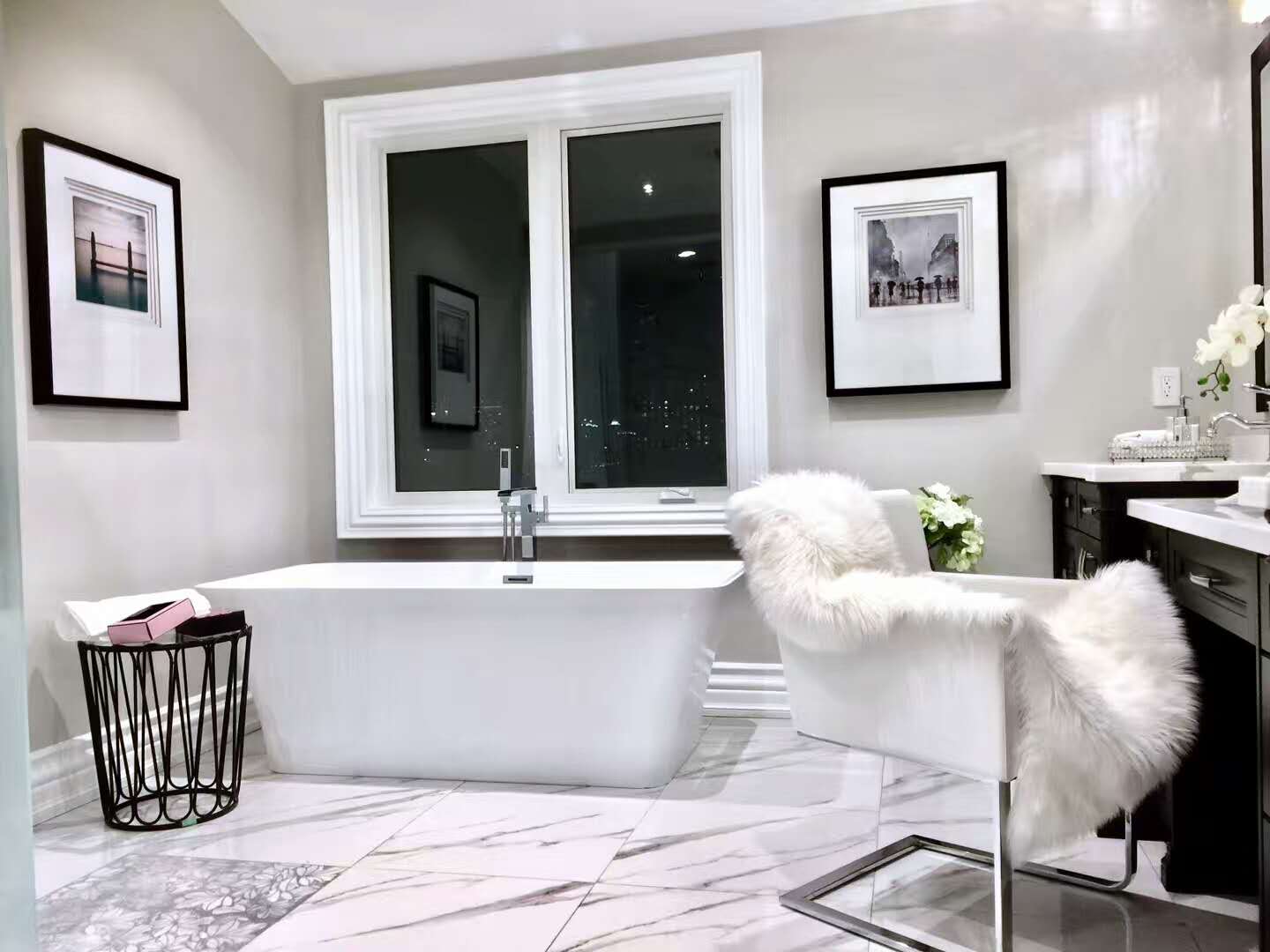 Our old story
– Jane 2011
2011年是我Home Staging生涯的开始。下面的照片是我曾经去看过的OPEN HOUSE,家具和饰品都很显档次和品位,据房主人说,这套房子在HOME STAGING上的花费有几千元,包括租用一个月的家具饰品。当然,这样的房子卖价也不菲,都要上百万加币。
You can have whatever you are willing to struggle for.
只要你愿意去奋斗,你就可以拥有.